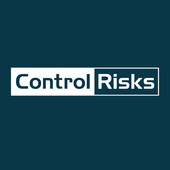 Control Risks is a specialist global risk consultancy that helps organisations succeed in a volatile world. Through insight, intelligence and technology, we help you seize opportunities while remaining secure, compliant and resilient. When crises and complex issues arise, we help you recover. See acast.com/privacy for privacy and opt-out information.
Episodes
Monday May 18, 2020
Monday May 18, 2020
If there has been a winner in South-East Asia in terms of foreign investment over the last five years, it is undoubtedly Vietnam. The country's economy has grown quickly, driven in part by healthy levels of manufacturing investment. Even in terms of the COVID-19 crisis, Vietnam so far appears to have emerged strong and organised, especially compared with many of its regional peers. Dane Chamorro chats to Linh Nguyen, a leading consultant on Vietnam, about the benefits and risks for businesses operating in the country.
Friday May 08, 2020
Friday May 08, 2020
Dane Chamorro chats to Andrew Macintosh, who leads Control Risks' Asia Pacific forensics and investigations practice. Fraud and corporate malfeasance typically rises during periods of economic fragility, and Dane and Andrew discuss how business can avoid problems such as asset loss, IP theft, and wrongdoing by employees.