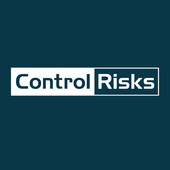 Control Risks is a specialist global risk consultancy that helps organisations succeed in a volatile world. Through insight, intelligence and technology, we help you seize opportunities while remaining secure, compliant and resilient. When crises and complex issues arise, we help you recover. See acast.com/privacy for privacy and opt-out information.
Episodes
Tuesday Nov 01, 2016
Tuesday Nov 01, 2016
In this edition of the RiskMap Podcast, featuring Charles Hecker and Michael Moran, we discuss Cuba and the impact of US elections on bilateral relations between the countries; the refugee crisis and politics in Europe's largest economy, Germany; and the new international standard for anti-corruption systems - ISO37001.
Friday May 08, 2015
Friday May 08, 2015
In the coming weeks, the leaders of GCC nations visit Washington, where the discussion will touch on crises in Syria, Iraq, Libya and Yemen. Angela Merkel visit Vladimir Putin in Moscow in an attempt to salvage the peace process in Ukraine—against a backdrop of worsening violence and European angst over sanctions. Meanwhile in Egypt, verdicts in two cases against deposed President Mohamed Morsi are due, though Egypt's own trials seem likely to persist. Hosted by Charles Hecker and Michael Moran.

Thursday Sep 12, 2013
Thursday Sep 12, 2013
David Lea, Senior Analyst for Western Europe looks ahead to next week's general elections in Germany.