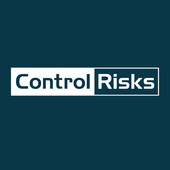 Control Risks is a specialist global risk consultancy that helps organisations succeed in a volatile world. Through insight, intelligence and technology, we help you seize opportunities while remaining secure, compliant and resilient. When crises and complex issues arise, we help you recover. See acast.com/privacy for privacy and opt-out information.
Episodes
Monday May 21, 2018
Monday May 21, 2018
Virtual kidnapping is a crime which is traditionally or even principally associated with Latin America. But it is also very common in the US. However, despite how common it is and how much local coverage incidents get, most people still don't know about virtual kidnapping, and so it continues to thrive. This is partly because virtual kidnapping it isn't reported on at a national level by large media outlets.
Wednesday Nov 23, 2016
Wednesday Nov 23, 2016
In this podcast Joseph Smith, Special Risks Analyst at Control Risks and Charles Hecker, Senior Partner at Control Risks, discuss the Venezuelan kidnapping landscape and how the crime is expected to evolve in the coming year.