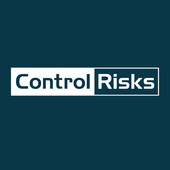 Control Risks is a specialist global risk consultancy that helps organisations succeed in a volatile world. Through insight, intelligence and technology, we help you seize opportunities while remaining secure, compliant and resilient. When crises and complex issues arise, we help you recover. See acast.com/privacy for privacy and opt-out information.
Episodes
Wednesday Feb 25, 2015
Wednesday Feb 25, 2015
The cyber security landscape will evolve rapidly and attacks will increase in 2015. Our cyber analysts discuss the key trends in the 2015 period. Hosted by Stewart Bertram, Senior Manager, Cyber Threat Intelligence and John Nugent, Senior Analyst, Cyber Threat Intelligence.
Monday Aug 19, 2013
Monday Aug 19, 2013
Instability in Egypt is again front of mind for investors in the Middle East and North Africa region. In this podcast Lucy Jones, Control Risks Egypt analyst discusses the latest developments.