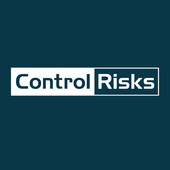 Control Risks is a specialist global risk consultancy that helps organisations succeed in a volatile world. Through insight, intelligence and technology, we help you seize opportunities while remaining secure, compliant and resilient. When crises and complex issues arise, we help you recover. See acast.com/privacy for privacy and opt-out information.
Episodes
Monday Feb 13, 2017
Monday Feb 13, 2017
The Abu Sayyaf Group (ASG) has been responsible for a surge in offshore abductions in the southern Sulu and northern Celebes Seas. The group kidnapped more than 50 foreign victims in more than 20 separate attacks during 2016, compared with five known foreign victims in 2015.
In this podcast Nicola White, Associate Director, Special Risks Analysis, Control Risks and Sebastian Villyn and Onika Adeneye, Maritime Risk Analysts at Control Risks, discuss the changing kidnapping tactics used by the ASG and how this has impacted the kidnapping landscape in the region.
Monday Jan 30, 2017
Monday Jan 30, 2017
In this edition of the RiskMap Podcast, hosted by Charles Hecker and Jean Devlin, we discuss the three strategic options companies are taking in response to a time of global uncertainty; the outlook for The Philippines under controversial president Rodrigo Duterte; and how US-Russia relations are likely to play out in the coming year.