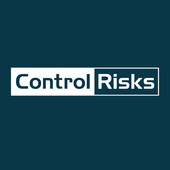 Control Risks is a specialist global risk consultancy that helps organisations succeed in a volatile world. Through insight, intelligence and technology, we help you seize opportunities while remaining secure, compliant and resilient. When crises and complex issues arise, we help you recover. See acast.com/privacy for privacy and opt-out information.
Episodes
Friday Feb 19, 2016
Friday Feb 19, 2016
The war in Syria is an increasingly intractable and complex conflict. In this podcast, Control Risks' Government and International Relations Adviser, Sir William Patey discusses the situation with Anna Walker, Associate Director, Global Risk Analysis and Charles Hecker, Senior Managing Director for Political Risk.

Wednesday Aug 28, 2013
Wednesday Aug 28, 2013
Jonathan Wood, Senior Global Analyst at Control Risks and a team senior analysts from Control Risks discuss the rapidly developing situation in Syria.
Friday Jun 21, 2013
Friday Jun 21, 2013
Following the recent G8 summit, Steven Eke, Senior Analyst for Russia at Control Risks, looks at the status of relationships between US and Russia following talks over Syria.