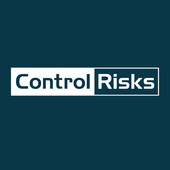 Control Risks is a specialist global risk consultancy that helps organisations succeed in a volatile world. Through insight, intelligence and technology, we help you seize opportunities while remaining secure, compliant and resilient. When crises and complex issues arise, we help you recover. See acast.com/privacy for privacy and opt-out information.
Episodes
Monday Oct 17, 2016
Monday Oct 17, 2016
In our look ahead at the coming weeks in the global business landscape, we discuss the outlook for Thailand after the passing of its long-reigning King Bhumibol; a constitutional referendum in Cote d'Ivoire; and what to expect in Colombia now that voters have rejected a historic peace deal. 
Monday Aug 08, 2016
Monday Aug 08, 2016
In this edition, we discuss the impact of the Thai referendum, Zambia's challenging presidential election, and the outlook for business in Turkey following the attempted coup.    
Tuesday Apr 15, 2014
Tuesday Apr 15, 2014
In this podcast, Stephen Norris, Control Risks' political and security risk analyst for Thailand considers the likely next developments in the ongoing political turmoil which has stalled investment in the country.
Thailand's Constitutional Court is due to make its ruling shortly on the petition filed by anti-government senators calling for the removal of Prime Minister Yingluck Shinawatra following accusations that she violated the constitution by appointing a member of the extended Shinawatra family to a vital security post. At the same time, anti-government protestors are returning to the streets after taking time out for Thai new year and whilst this political impasse goes on, separatist insurgency groups have stepped up their militant activity in the troubled South of the country.