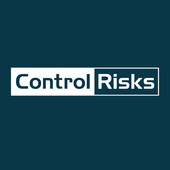 Control Risks is a specialist global risk consultancy that helps organisations succeed in a volatile world. Through insight, intelligence and technology, we help you seize opportunities while remaining secure, compliant and resilient. When crises and complex issues arise, we help you recover. See acast.com/privacy for privacy and opt-out information.
Episodes
Friday Feb 12, 2016
Friday Feb 12, 2016
In this RiskMap podcast: the new face of Myanmar, Venezuela's parliament takes on the president and  Uganda's fractious election.

Friday Sep 11, 2015
Friday Sep 11, 2015
In the coming weeks, Brazil faces a deepening crisis as a corruption scandal spurs a credit downgrade, Chinese President Xi Jinping makes his first state visit to the United States against a backdrop of geoeconomic uncertainty, and Uganda's Yoweri Museveni seeks a fifth term. Hosted by Charles Hecker and Michael Moran.