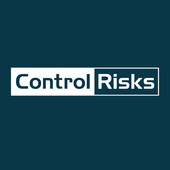 Control Risks is a specialist global risk consultancy that helps organisations succeed in a volatile world. Through insight, intelligence and technology, we help you seize opportunities while remaining secure, compliant and resilient. When crises and complex issues arise, we help you recover. See acast.com/privacy for privacy and opt-out information.
Episodes
Friday Oct 21, 2016
Friday Oct 21, 2016
The final debate between the US presidential candidates has not changed the likely result, but as Michael Moran reflects in this podcast, the lame duck period, a Clinton presidency and the recasting of American politics are all to come.
Thursday Jul 14, 2016
Thursday Jul 14, 2016
As the major political parties in the United States gear up for their nominating conventions, our lead US analyst, Michael Moran, takes a look at where the presidential race stands and what is at stake in the November 8th election. 
Monday Nov 12, 2012
Monday Nov 12, 2012
US Analyst Jonathan Wood discusses what Obama's re election means both domestically and for foreign policy.