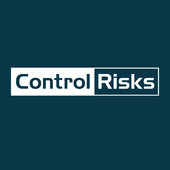 Section 1502 of the Dodd-Frank Act came into effect on June 2. Under this legislation, US-listed companies will need to submit "conflict mineral reports" to the Securities and Exchange Commission, which assess whether the sourcing of the tin, tantalum, tungsten or gold used in their products may have helped fund Congolese fighting groups. In this podcast, Christoph Wille, Control Risks' political and security risk analyst for Congo (DRC) considers the potential implications of the new legislation.

About the presenter
Christoph Wille provides political and security risk analysis on Central Africa for Control Risks' subscription services, Country Risk Forecast and PRIME. He also undertakes bespoke consultancy engagements for clients and travels frequently to the region for client and research purposes.
Before joining Control Risks, Christoph worked in humanitarian emergency interventions in Uganda, Congo (DRC) and Côte d'Ivoire, spending more than three years in field operations and travelling extensively in the region. He has also worked for the International Institute for Strategic Studies (IISS) and AKE risk consultancy in London as an analyst on sub-Saharan Africa, as well as completing military service in the Swiss Special Forces.
Christoph holds an MA (First Class Honours) in Conflict Studies from King's College London. His academic work dealt with the use of force in African peacekeeping missions, with a special focus on the UN mission in Congo (formerly MONUC). He also holds a BA (First Class Honours) in International Relations from the University of New South Wales, Australia.