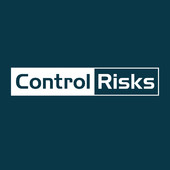 In recent years, Colombia has been a bright spot amongst emerging markets with a stable government enabling progressive reform, and steady progress on peace talks with the FARC guerrilla movement painting a very different picture from the country's historic reputation as a haven for drug cartels. In this podcast, Control Risks lead analyst in Bogotá, Oliver Wack, considers the prospects, opportunities and threats to the country's future investment ambitions.
About the presenter
Oliver Wack is the Colombia Analyst for Global Risk Analysis, Control Risks' market-leading political, operational and security risk analysis and forecasting team. In this capacity, Oliver provides daily updates for Control Risks' subscription services (CRF and PRIME), as well as writing detailed reports and consulting clients on the political, operational and security risks to operations in the region.
Prior to joining Control Risks, Oliver worked for the Organization of American States (OAS) in Washington D.C, Apartadó and Bogotá. For two years, Oliver served as a Verification Officer for the OAS Mission to Support the Peace Process in Colombia (MAPP), assessing the advances of the peace agreement between the Colombian government and the United Self-Defence Forces of Colombia (AUC) paramilitary umbrella group. He has also held Consultant positions in the Department for the Promotion of Democracy (DPD), and in the Department for Electoral Cooperation and Observation (DECO), and participated in electoral observation missions to Colombia (three times), El Salvador, Guatemala, Mexico, Nicaragua, Panama and Venezuela.
Oliver holds a First Class BA (Hons) in Development Studies and International Relations from London Metropolitan University and graduated summa cum laude from his Masters of International Affairs in International Security at the Institut d'Études Politiques de Paris (Sciences Po). Oliver is a native German speaker and is also fluent in English, Spanish and French.